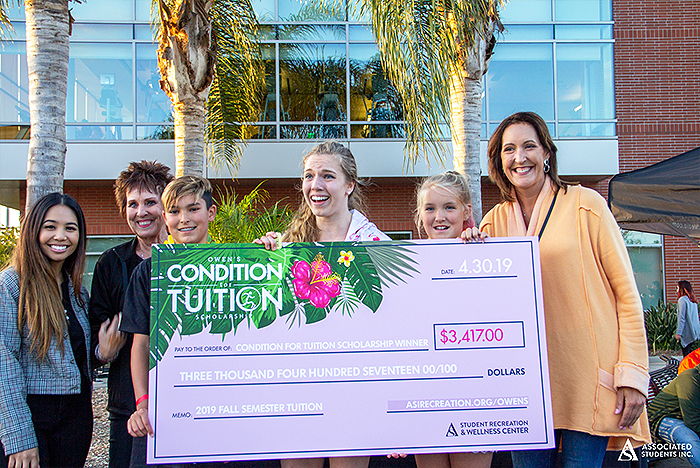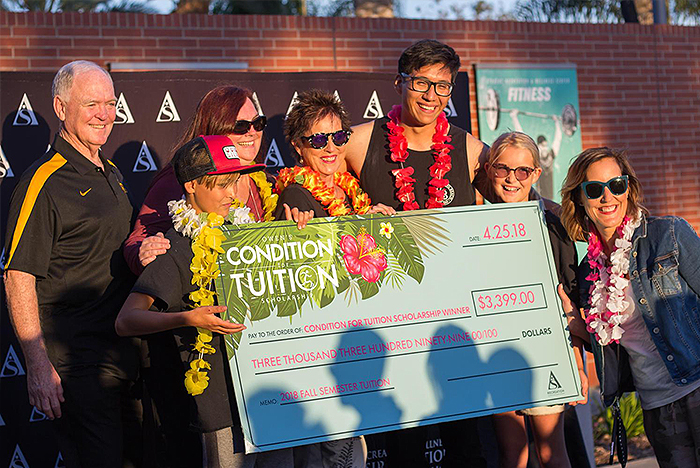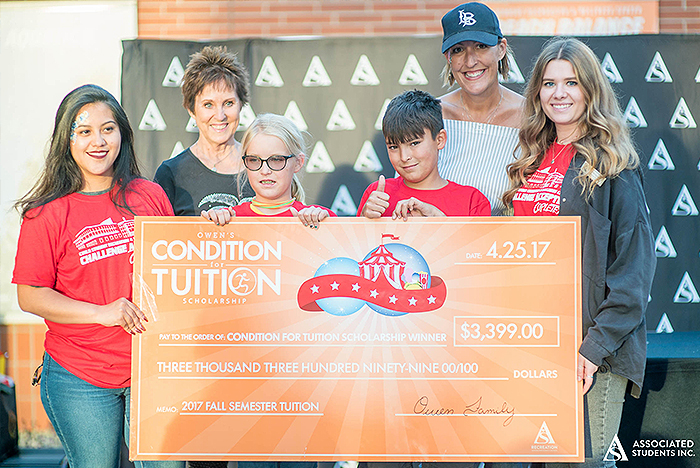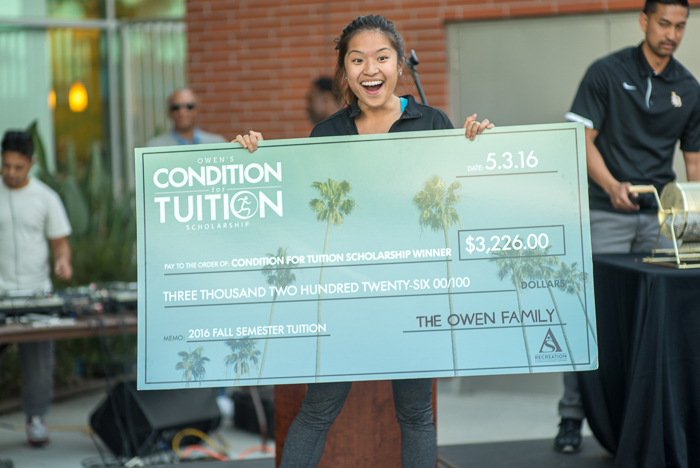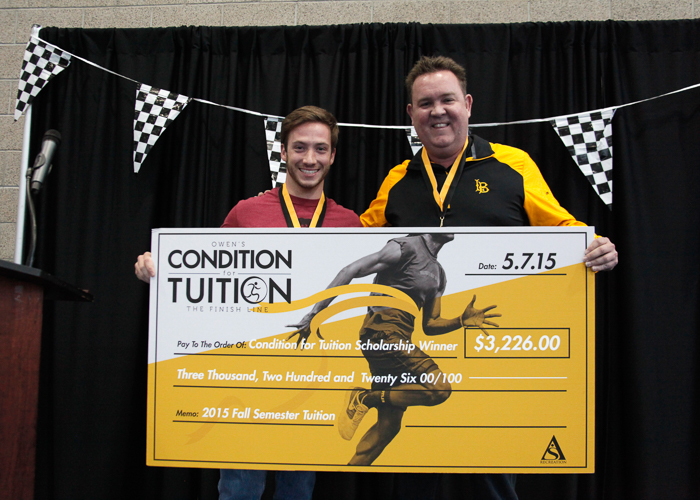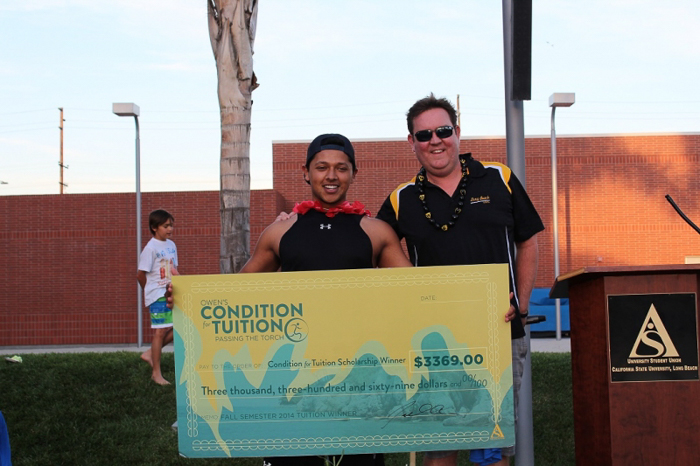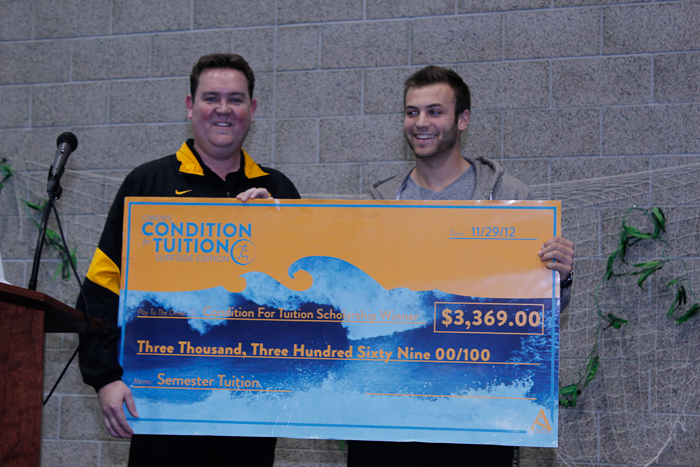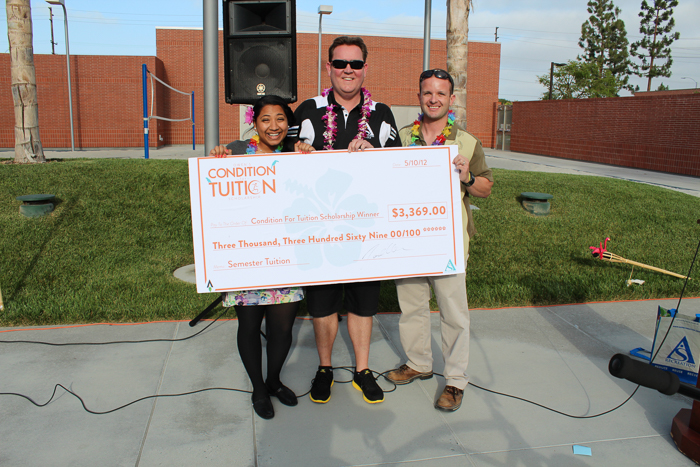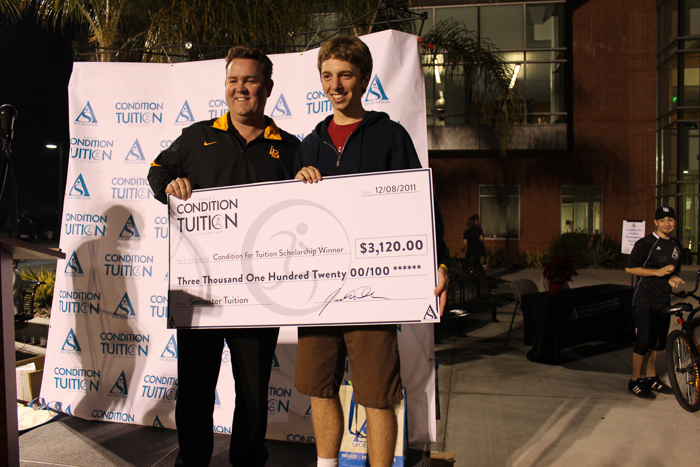 Owen's Condition for Tuition will return on August 22, 2022
The Owen's Condition for Tuition Challenge has resumed in person at the Student Recreation and Wellness Center. We will still offer a virtual option for those who are unable to make it on campus this semester. Like any contest, we do have a few rules we need you to follow. Failure to follow these rules will result in your disqualification from the program.
You may only claim up to 5 points a week (Sunday through Saturday)
You may only claim 1 point a day after completion of your workout
In order to claim a point, you must have been doing a wellness related activity for at least 30 minutes.
All winners must be present to claim their prize at the end of the year finale event in 2022- more details to come.
Have fun! Program founder Josh Owen and his family would have it no other way
Please visit the front desk of the SRWC to sign-up, redeem your points, and get more information.
If you are participating virtually, this is how it will work:
Step 1: Get ready to do a workout or wellness related activity
Step 2: Do your workout/wellness activity & take a photo of yourself during or after - make it fun!
Step 3: Click the button above to submit an entry for your point – you must upload a photo
Step 4: Win prizes at the halfway point and completion of all 50 redemptions. (to be collected at the front desk)
Step 5: Double check your points using the SRWC Go portal!

First, go to the 'SRWC GO' portal by visiting here
Second, make sure you are logged in using your CSULB campus ID as your username and single-sign-on (SSO) password
Third, go to 'Multi-Visit Passes' on the left-hand side of your screen
Finally, see your progress!
You can also check and redeem your points at the front desk
If you have any trouble logging or checking your points, be sure to email This email address is being protected from spambots. You need JavaScript enabled to view it..