The Beach Balance Newsletter is emailed to subscribers monthly by the SRWC Wellness Team and aims to inform students about our upcoming wellness programs and events. Check out current and past newsletter articles below, and don't forget to subscribe!
Monthly Challenge
Nutrition In a Minute

October: Set one weekly goal


Our challenge this month is to set one weekly goal for yourself during the month of October. Goals you set can be major goals you have been putting off or even smaller goals such as making your bed every morning, waking up an hour earlier than usual, drinking more water throughout the day and many more. There are many benefits to setting goals such as helping one overcome procrastination, increasing motivation as well as allowing one to measure progress. Additionally, setting goals can be a great source for motivation in helping turn visions of the future into reality.



October: Butternut Squash Soup


This month's recipe embraces the upcoming fall season with a delish butternut squash soup! Butternut squash is rich in carotenoids which contribute to the bright orange pigments seen in butternut squash. Carotenoids are a form of vitamin A which are essential for eye and bone health as well as regulating cell growth and improving immune function.


Wellness Corner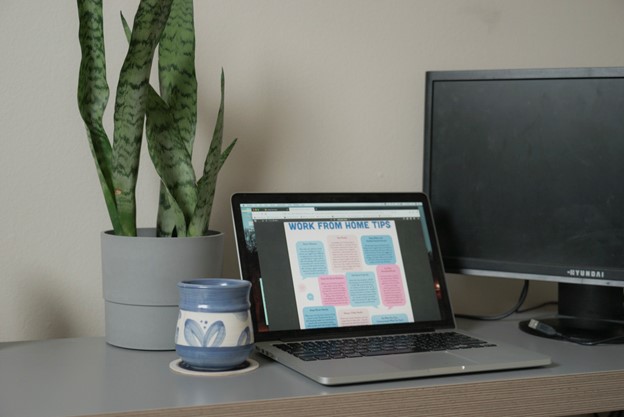 October: Self-care and Investing Time in Yourself
By: Darlene Gonzalez, Beach Balance Assistant
We live in a world where everyone is usually go, go, go. It can feel as if you have no time for yourself when focusing on school, work, relationships and family (just to name a few). The current pandemic has forced many of us to adjust our "normal" routine, which has allowed many of us to slow down. Although the change has not been the easiest, it's reminded us of the importance of allowing ourselves to have some self-care time without feeling selfish for it.
What is self-care exactly?
Self-care is taking time out to care for yourself and simply being mindful of your own needs. Self-care can come in a variety of forms and does not have to be a grand event. Even taking five to 30 minutes out of your day to relax, meditate and live a more balanced life counts as a form of self-care. Regularly practicing self-care techniques can help with reducing stress while creating feelings of calmness and a sense of control. Essentially, taking some time for yourself can give you renewed energy, which we all can use. Make sure to take some time for yourself, set boundaries if you need to and remember that your needs are important too.
Here are some tips for practicing self-care:
Five minutes: take a few breaths, stretch your body, listen to your favorite song, make a gratitude list, say affirmations that ground you.
15 minutes: meditate on your purpose, read a chapter of a book, journal out your thoughts.
30 minutes: take a walk outside, cook a new recipe, get crafty with DIY projects, talk to someone you haven't seen in a while.